Welcome to a Touch of Australia my name is Kimbys and I was asked by the greenkeeper of Enchanted Gardens, Jan Lonie, to do an Australian Garden page to add to her site, I have included two extra pages called Unfriendly Fangs, a site on Australian spiders and snakes! check it out!






Australia has a wide variety of flower's, tree's, native flora, carnivorous plants and some unusual looking flora, also Australia is abundant with natural rain forests, flourishing with many different rain forest plants. There are many open forests that include the tree groups, Banskia, and Eucalyptus to which the Gum trees belong, and acacias which are called Wattles in Australia....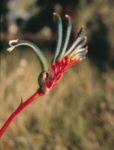 KANGAROO PAW; FLORAL EMBLEM OF
WESTERN AUSTRALIA: A flowering plant that only grows in
Western Australia. There are about 10 varieties of this plant which include the red, yellow, green and black Kangaroo Paws. The plant resembles the paw of a kangaroo and so is named.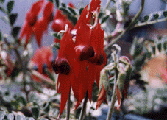 STURT DESERT PEA; FLORAL EMBLEM OF SOUTH AUSTRALIA: A spectacular plant that grows in the arid parts of Australia. The creeping plant grows rapidly and has soft, grey divided leaves and large heads of deep flamboyant red pea flowers with a dark throat. Occasionally pink and pink and white one's occur.

WARATAH; FLORAL EMBLEM OF NEW SOUTH WALES: A tall shrub with brilliant red flowers and leathery leaves. There are 4 varieties of Waratah. The name Waratah comes from an aboriginal word meaning seen-from-afar.

GOLDEN WATTLE; FLORAL EMBLEM OF THE COMMONWEALTH OF AUSTRALIA: Derive from the Acacia group of trees and shrubs. Wattles have yellow or cream flowers arranged in cylindrical spikes or globular heads. Varieties of Wattles include cedar, black, silver, sunshine wattles, boree gidgee, mulga, hickory and blackwood.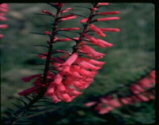 PINK HEATH; FLORAL EMBLEM OF VICTORIA: Is a member of the epacrids family, they have small, bell-shaped flowers at the end of stems or between the leaves and the stems. They grow only a few inches tall and bear beautiful cream, pink and red flowers.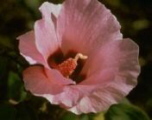 STURT DESERT ROSE; FLORAL EMBLEM OF NORTHERN TERRITORY: A rounded shrub that grows to about 6 inches with hibiscus like flowers of a pale bluish purple with a reddish center.

COOKTOWN ORCHID; FLORAL EMBLEM OF QUEENSLAND: A native flower that grows profusely around Cooktown. Pinkish in colored flowers coming of a long stem.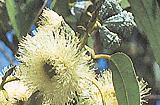 TASMANIAN BLUE GUM; FLORAL EMBLEM OF TASMANIA: A member of the myrtaceae family. In it's natural habitat it can reach up to heights of 150ft. Flowers of the Bluegum are creamish-white with a fluffy look.

ROYAL BLUE BELL; FLORAL EMBLEM OF AUSTRALIAN CAPITAL TERRITORY: A daisy like flower that grows in the cold regions of Australia. The 5 pointed light purple flowers grow on a single stem.




CHRISTMAS BELLES: A group of tufted summer flowering herb that grow only in Australia. There are 3 types that grow in Eastern Australia and one in Western Australia The Eastern ones have red waxy, yellow tipped, 6 pointed flowers.

FLANNEL FLOWERS: Have woolly, petal like leaves and grow in the Eastern States and in Western Australia.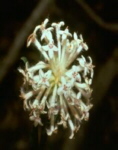 RICE FLOWERS: Belong to the pimelea family and grow on the sand plains. They have small flowers that cluster together in a head surrounded by a large number of colored leaves.

BORONIA: A common plant in the Heathlands of Australia. Most boronia's are small shrubs with pink fragrant flowers. One species of boronia is the Native Rose, it is a highly prized flower for it's scent and deep color and is extremely rare.


Ferns of many kinds grow throughout Australia they thrive mainly in the Rain forests and along the water courses. TREE FERNS are stately, single-stemmed plants with a head of spreading fronds. The todeas are smaller tree ferns found throughout the tropical and sub-tropical rain forests. EPIPHYTIC FERNS mainly grow on other plants, two main kinds that do this are the Staghorn and Elkhorn, they are large, dome like shaped ferns. Another species is the Birds Nest Fern, these beautiful ferns have long and fragile, sometimes translucent fonds. FILMY FERNS these ferns commonly encrust rocks or climb up the moist stems of trees and bigger ferns in the rain forests. CLIMBING FERNS twine around the trunks of trees or spread themselves over rocks. Some species of climbing ferns are; polypods, lygodium and kaipara.
| | | |
| --- | --- | --- |
| Elkhorn | Staghorn | Maidenhair |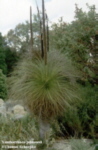 BLACKBOY: These palm like plants have strap shaped leaves and a long straight flowering heads. The name for these plants came about that they look like a group of aboriginals standing with spears. They are also known as Kingia and are of the Liliaceae family.




PITCHER PLANT: Found in the rain forests of Australia. This plant is a climber with leaves that become like pitchers with a slippery lining that contain a sticky digestive liquid. The colorful lip of the leaf attracts insects the insects get stuck in the liquid, the liquid gradually digests the protein content of their bodies and supplements the plants supply of Nitrogen.

ALBANY PITCHER PLANT: Grows in the swamps of Western Australia, traps insects in the same way as the pitcher plant. The Albany Pitcher is not a climber but more a clump of pitcher shrubs.

VENUS FLY TRAP: Has short fleshy leaves that carries a modified tip that forms two sides of the trap, each side contains hairs and when touched causes the sides to shut, once closed it exudes a series of enzymes that slowly dissolve the internal juices of its prey.

SUNDEWS: Are small plants that grow in bogs or peaty swamps low in nitrates. Their leaves are colored and covered with a sensitive glandular hairs that exude a sticky substance, this substance glistens in the sun so attracts insects, when an insect lands on the leaves the hairs curl over and pour digestive liquids over the insect. Sundews have small pink or white papery flowers.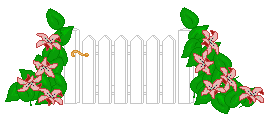 Enter the gate to visit Australia's
Garden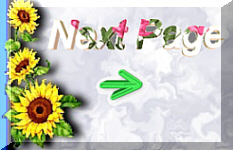 Gardening and Horticulture

Organic Gardening

Melbourne Flower Show

Australian National Botanic Gardens

Bountiful Botanics


If you are interested in seeing the structures we aussies use
for growing some of our plants away from the sun or to make
a rain forest resemblance then visit


If you would like to leave a comment about this page in
the Guestbook or return to






Please visit my Homepage!



My Pages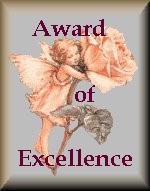 THANK-YOU FOR VISITING
<!begin ring code...>