In a friendship
We're free to expose
Parts of ourselves
Nobody else knows
But the things that sustains it
And sets it apart
Is not something spoken
It's a bond of the heart
True friends are rare
In a lifetime two or three
I'm so glad it happened
Between you and me!

This was my first page i made with the help of my webpage teacher
mumsy, who has a lot of patience..LOL. I have changed the page some
now that i have got really stuck into making pages, you will see the change
in my webmaking from this page to all my others.

I would like to thank my friend mumsy for getting me into this hobby and
always being there to help when i am stuck. I also dedicate this page to
all the online friends i have made of the past 2 years which with some i
still have the pleasure in having.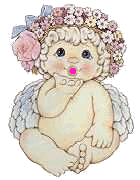 Please sign my guestbook and tell me what you think
Sign My Guestbook

View My Guestbook


This page was first created over 2 years ago and was
updated on the 5th April, 2000
~*Kimbys*~