Well..Hiya!!..And Welcome to my little space on the web, i hope you enjoy yaself and like what you see. So kick ya shoes off, grab a seat and a cuppa or a glass of amber fluid and enjoy your stay.. :o))
My name is Kimmy and i live in a mining town in the state of QLD in Australia, you can find a bit more about me and my offsprings and about the town i live in and also my Country, by clicking on the appropriate links......I also have on offer some more of my works and my friends works, you will also find my favourite sites to either just look at or to get graphics, in which you yourself can take for making your own Web Pages, just remember to give credit where credit is due if ya do take some graphics for you own personal use.



Just open the door and enter, no need to knock, door is always open, come visit me and my rugrats to find out more about us and who we are. Oh! and don't worry about old Rufus there, he don't eat much... :o))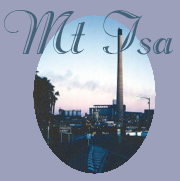 Come visit my town. You will also find links to my State of QLD and my Country
Australia, also visit my little section on our Rodeo which is the second biggest and
richest in the world...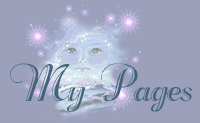 Go have a looksie at some more of my works. I have a few inspirational
pages and also my Fantasy Corner dedicated mostly to Unicorns and Fairies
but with a few other Fantasy pages thrown in...



Take a squizz at some pages made by some of my friends which also includes pages
done by my two daughters....And please before ya leave, sign their Guestbooks, they
also like to know who as visited..... :o))



Here you will find links to some sites that i class as my favorites too look at and to collect graphics to use which are on offer, you will also find links to other graphic sites that solely deal with just graphics to use for WebPages, and just remember if you do use anything from these pages please "Give Credit where Credit is due".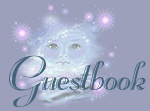 Please..!!...Before you leave sign my Guestbook, is nice to know who has
been and what you thought of my page...thanxs... :o))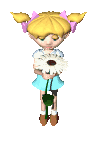 I would like to thank my online friend Mumsy for helping me with endless hours and frustration into WebPages making and also being there on times when it was needed...
~*~THANXS MUMSY~*~

~*~mY aWARDS~*~
Here are some awards that i have been nicely credited with, i also have other awards on some of my other pages, this first award is from my eldest daughter, you can also visit her site by clicking on the award, and maybe she will be nice enough to credit you an award too.... :o)))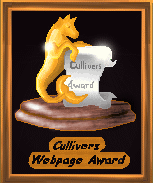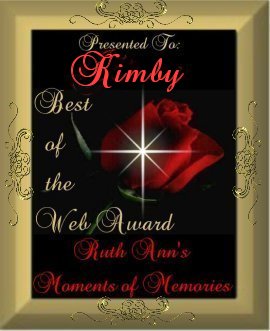 Thanxs for visiting and i hope you enjoyed your stay.
Page re-designed by
~*~KIMMY~*~
October 18th....2002..

****CARRY A PIECE OF THE QUIET****
Concentrate on silence.
When it comes, dwell on what
it sounds like.
Then strive to carry
that quiet with you
wherever you go.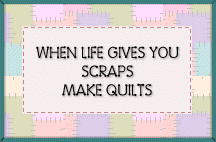 Music is Fairytale by "Enya"

Like to make some money using the internet, here are 3 sites that i am
currently signed up with, click on the banners to go to the site and start
earning some cash $$$