**Castles in the Clouds**
At times i grow so tired
Of the world we know
That i feel i've got to find
A better place to go
When my life out on the street
Gets a little out of hand
When i feel as insignificant
As a single grain of sand
When there's no place left to hide
When there's no masque left to wear
I turn my eyes to the sky
And find my refuge there
I spend my days building Castles in the Clouds
Towering walls and princely halls
In a misty shroud
High above the ground
Castles in the Clouds
When problems are too numerous
To solve efficiently
When solutions are inadequate
When i lose my creativity
When i'm wondering through life
And i find that i am lost
When you name the price
And i can't afford the cost
When i feel that i'm submerged
In an ocean of despair
I turn my eyes to the sky
And find my castle there
You may say that i'm unstable
That i walk a narrow ledge
You may say that my castles
Exist only in my head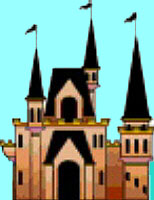 Imaginary monuments
To my own insanity
Imaginary fortresses
To combat reality
But even though they're in my head
They are very real to me
I turn my eyes up to the sky
And they appear so vividly
I spend my days building Castles in the Clouds
Towering walls and princely halls
In a misty shroud
High above the ground
Castles in the Clouds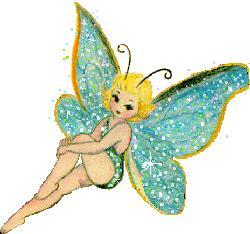 Want to visit my faeries at the bottom of my garden
click on the fairy to visit Fairy Wonderland!



Or visit my little page on Unicorns*



Say hiya! to trobolt..I took quite a liking to this little man
that i found on my web page travels and have adopted
him to be guardian of this page....is'nt he cute!!!



This is where i got my sparkling fairy from
check this site out it's awesome!!!